Fully Equipped Service Facility & Experienced Technicians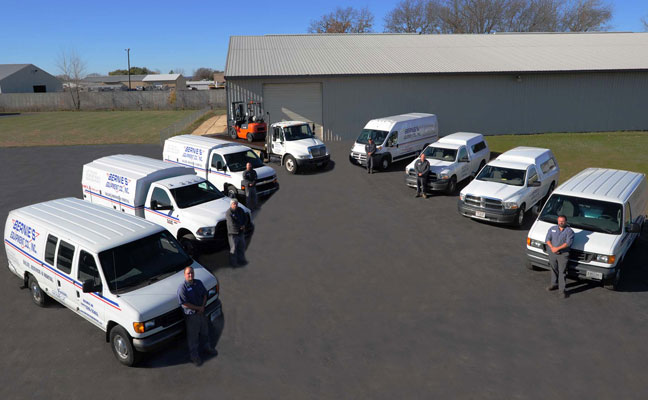 Bernie's Equipment has the capability to install and service a variety of equipment and products including: conveyors, rack systems, dock equipment (levelers, restraints, seals and shelters), hoisting equipment, forklifts, scrubbers, storage systems, mezzanines and more.
Services We Offer
Preventative Maintenance Programs
On-Site Tire Pressing
Emission Testing
Rentals
Equipment Leasing
CAD Drawings
Plant Product Survey
Experienced Installation
Fork Lift Truck Maintenance
Dock Equipment Servicing
Conveyor System Maintenance
Sweepers & Scrubbers Repairs
Pallet Truck Repairs
Compactors & Bailers Repairs
Battery Charging
High Speed Doors Servicing
Repairs On Lift Tables
Save Costs And Prevent Breakdowns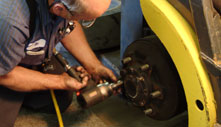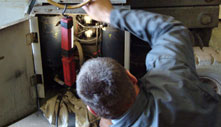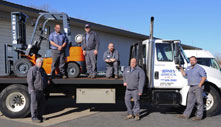 Save costs over the long term and keep equipment running like new. We offer maintenance programs to meet your needs. Bernie's Equipment can repair equipment in our facility or at your plant. Our repair technicians are experienced and fully-equipped to provide fast, dependable service. Call us when you need immediate and dependable service.