Bernie's Equipment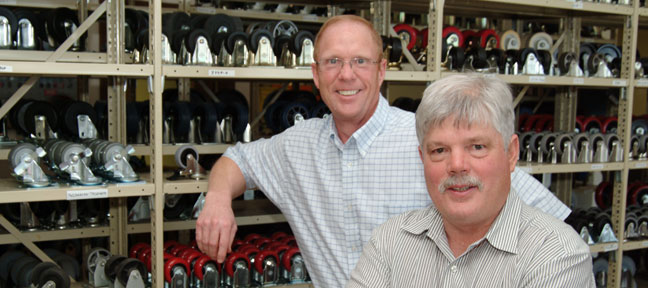 Bernie's Equipment was founded by Bernard (Bernie) Conger in 1975. In our first year of operations, we received three separate orders from three large customers - they purchased Interlake storage rack, Litton conveyors and Market Innovators flow rack. In 1977 we purchased our sales office building and hired our first employee. In 1988 we remodeled our offices and added 3300 square feet for our service department. In 1992 we saw a need for additional expansion so we purchased adjacent land and built our first warehouse for inventory storage. Two years later we doubled the size of the warehouse. Over the years Bernie's three sons - Myron, Clyde and Jeff - joined the business and eventually became the owner's of Bernie's Equipment.
Bernie's Equipment has been servicing material handling and plant equipment needs of companies throughout Wisconsin, Minnesota and Iowa for over 35 years. Bernie's Equipment provides sales, installation, service and repairs for a wide spectrum of material handling products and plant equipment including rack systems, conveyors, forklifts, aerial lifts, lift tables, sweepers, scrubbers, shelving, mezzanines, in-plant offices, storage cabinets, lockers, dock equipment, safety barriers, warehouse equipment and much more.

Bernie's Equipment has a complete fleet of service vehicles and a fully outfitted repair facility. We are staffed with experienced sales and service personnel. We are known for excellent customer support.
Products We Offer